Welcome From The President
We are interrupting President Linda's message to share some exciting news with you! Do you shop at Amazon.com? If so, you can shop and help your local Foundation at the same time.
Just click on the Amazon.com button below and shop as you normally would. With this new fund-raising opportunity, a percentage of the proceeds will go to Calaveras Community Foundation.
Remember, CCF will only get a donation if you use the button below, so please use, share, e-mail the news, tell your family, neighbors, friends and help spread the word about this opportunity and how it can help Calaveras Community Foundation. This information is also available on CCF's Facebook page.
Thank you very much for your support!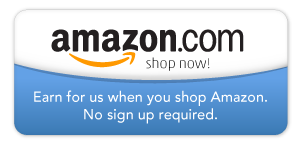 The Calaveras Community Foundation (CCF) was founded in 2000 by West Point residents Beth Childs and Genna Hurst. Their goal was to create a legacy of charitable giving and to connect donors with nonprofit organizations that support a healthy, dynamic and prosperous community. In this regard, CCF is similar to the more than 700 other community foundations in the United States.
Like many community foundations, CCF took decisive action in 2012 to help meet the needs of residents of Calaveras County. Thanks to dozens of supporting businesses and hundreds of individual donors, CCF has disbursed over $2,800,000 to a broad range of charitable organizations since its founding. Our ongoing effort to support charitable organizations is intended to enrich the quality of life of our County's residents now and into the future.
I hope you will take a few minutes to learn more about CCF. CCF has more than 40 funds that reflect the full scope of our efforts to meet the needs of our community.
CCF will gladly assist you in creating your own charitable legacy. Please contact us for an individual review of how we can help implement your charitable giving goals and make the most effective use of your charitable dollars. Together we can have a lasting impact on the quality of life in our County.
Sincerely,
Linda McCall Kangeter, President, Calaveras Community Foundation